What They Mean for You
At YGS Print Solutions, we work diligently to maintain our certifications, because we know the value they bring to our business and to our customers' projects. We are proud to display them, because they acknowledge the hard work that has gone into achieving them. Many of these designations put us in a small group of elite product and service providers—the best in the business.
So, what do our certifications mean for you? They allow us to ensure the color continuity of your logo across multiple mediums, help you maintain environmental standards compliance, provide you with unparalleled service and warranty for all your vinyl graphics, and so much more.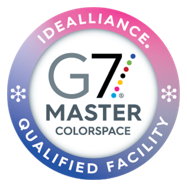 G7 Certified
Our G7 certification helps us assure our clients of color consistency and quality throughout our proofing, brand color management, and print processes. G7 is an industry-leading set of best practices for achieving gray balance and is the driving force for achieving visual similarity across all print processes. Only a select group of print service providers have successfully completed the training, examination, and qualifications process required to earn this designation.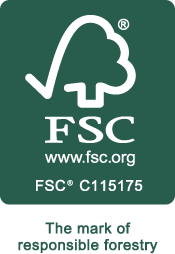 FSC® Certified
Responsibility is a core value at YGS Print Solutions, especially as it pertains to the environment. Our FSC® (FSC® C115175) certification ensures that our products are printed on materials from responsibly managed forests. All our substrates are made with FSC virgin fiber, recycled materials with controlled virgin fiber, and/or 100% recycled fiber.